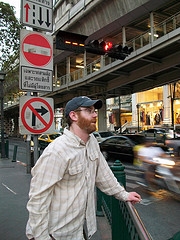 Both for the Afterglow Everclear Rock CD Review
Not sure what is happening with me on this, but it seems that the more I listen, the better both by the brightness. So much for the Afterglow is just a sample of their best albums to date.

Both for the Afterglow takes your attention right from the start both for the Afterglow and not let go until the last note of the last song as a King of California, which is another great track by track.
Both for the Afterglow is a varied mixture of 13 songs that are very well written and brilliantly performed songs by these clearly talented musicians. With many of the songs that shows great amount of emotion that makes for a really great kind of listening. It seems the picture of what can only imagine are their own personal experiences. At different points touching in the real emotions of love and pain of relationships can not be heard clearly.
If you are even Gently rock music will love this album. General for both the Afterglow is an outstanding release. I give my thumbs bend. You will not be disappointed with a single track.
While the album is really very good some my favorites are track 5 – I'll buy you a new life, track 12 – Why I Do not Believe In God, and track 13 – Like a California King
My Best Pick, and has [… Pain, as in "Stuck On Repeat '] is Track 1 – both for the Afterglow. That's fine!
Both for the Afterglow Notes:
Everclear so much for the Afterglow originally on October 7, 1997 on the label / Capitol Records to EMI.
CD Track List Follows:
1. Both for the Afterglow 2. Everything for all 3. Ataraxia (Media Intro) 4. Normal Like You 5. I will buy a new life in June. Father 7. One Hit Wonder 8. The Distort De Melodica – (TRUE instrumental) 9. Amphetamine 10. White men in black suits 11. Sunflowers 12. Why I Do not Believe In God 13. Like a California King
Everclear: Art Alexakis (vocals, guitar, steel guitar, keyboards, banjo, mandolin, toy piano), the voice of Craig Montoya (mandolin, keyboards, bass), Greg Eklund (vocals, slide whistle, keyboards, drums, percussion).
Additional personnel: Paul Cantelon (violin), Gerri Stutyak (cello); Derron Nuhfer (saxophone), Neal Avron (trumpet) Schnaub Buddy (trombone), Rami Jaffee (organ).
Recorded at Studio A & M, rondori Studios in Los Angeles, California, Ocean Studies, California Burbank, Whitehorse Studios, Portland, Oregon, November 1996 and March 1997.
About the Author

Concert Duo for Violin and Double Bass Movement I – Edgar Meyer & Chris Thile